We need your help! Join our growing army and click here to subscribe to ad-free Revolver. Or give a one-time or a recurring donation during this critical time.
---
The United States' most resilient and accomplished Attorney General has triumphed over 16 charges and an underhanded coup attempt orchestrated by GOP RINOs who aimed to shield Joe Biden. Paxton faced sham allegations of misusing his political influence to assist real estate developer Nate Paul. The RINOs claimed that the attorney general had accepted a bribe in exchange for hiring Paul. But the reality is that the uni-party regime sought to impeach one of the few guys left who was willing to take on Joe Biden in court. And now, Paxton, who valiantly battled the GOP RINOs, was fully acquitted today.
🚨🚨BREAKING🚨🚨

KEN PAXTON ACQUITTED!!!

The will of Texan voters is upheld.

The Bush regime ends today.

Article 1 – acquitted
Article 2 – acquitted
Article 3 – acquitted
Article 4 – acquitted
Article 5 – acquitted
Article 6 – acquitted
Article 7 – acquitted
Article 8 -…

— Charlie Kirk (@charliekirk11) September 16, 2023
Cheers to @KenPaxtonTX, America's best attorney general, for beating these bogus impeachment charges.

By Democrats.

And even uniparty Republicans, like Texas House Speaker @DadePhelan.

I'm excited for Ken Paxton—the tip of the spear in key conservative fights—to gear up again.

— 🇺🇸 Mike Davis 🇺🇸 (@mrddmia) September 16, 2023
One of the trial's standout moments occurred when Paxton's lawyer proclaimed, "The Bush regime ends today!" This statement came following the revelation that the Bush family, particularly George P. Bush — the fraud who once pretended to back Trump — played a lead role in the impeachment.
🚨🚨🚨Paxton defense lawyer Tony Buzbee: The Bush Regime ENDS TODAY!

🔥🔥🔥Share this everywhere!!!

— 🌟🇺🇸Nancy Hamm🇺🇸🌟 (@nancy_hamm1) September 16, 2023
"My name is Attorney General Ken Paxton, and I'm here to get acquitted and destroy the Bush crime family.

And I'm all out of acquittals…" pic.twitter.com/bCcdSdSBNf

— Brenden Dilley (@WarlordDilley) September 16, 2023
RELATED: We now know who was behind the Paxton impeachment, and it all makes perfectly twisted sense…
Let's not forget what establishment RINO Chip Roy said right after the GOP-led coup attempt started against Paxton. He urged him to resign. Shameful.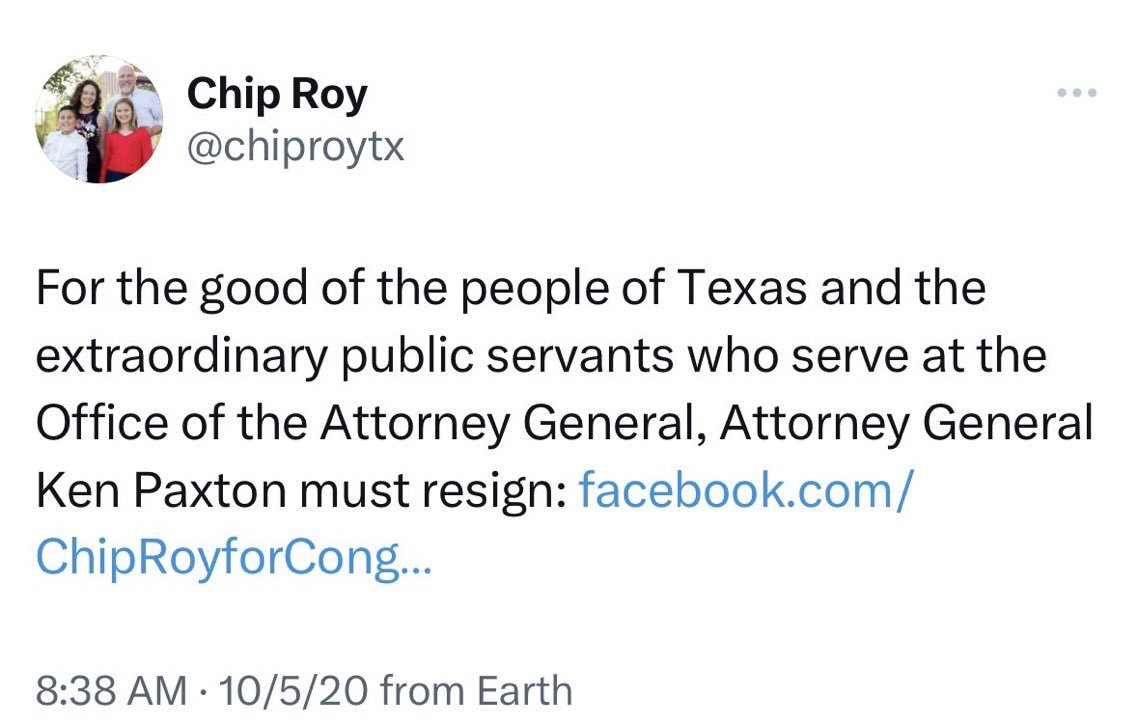 With friends like that, who needs enemies, right? Despite the RINOs, Ken had some powerful allies in his corner, staunchly supporting and fighting for him every step of the way. One of those steadfast warriors was President Trump.
I'm happy to have the support of President Donald J. Trump in my fight. I need your help today to finish this week strong. Please chip in today! https://t.co/CQfoyZKpDn (https://t.co/CQfoyZKpDn)

— Attorney General Ken Paxton (@KenPaxtonTX) September 14, 2023
President Trump always stands by his loyal allies and friends.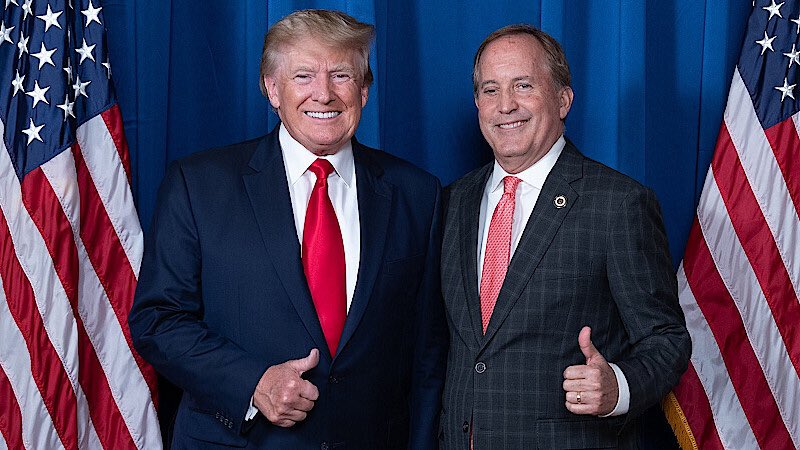 The verdict came down after a lengthy deliberation behind closed doors by a jury of 30 Texas senators. And in case you're keeping track, here are two of the RINO backstabbers who voted to impeach Ken Paxton.
TEXANS: These 2 RINO backstabbers voted to impeach AG Ken Paxton

Robert Nichols – district 3

Kelly Hancock – district 9

PRIMARY THEM pic.twitter.com/haQzAQiB0w

— DC_Draino (@DC_Draino) September 16, 2023
God bless Ken Paxton and all the patriots who fought for justice. Meanwhile, Texas, you know what to do. It's time to clean house and return to America First governing.
---
SUPPORT REVOLVER — DONATE — SUBSCRIBE — NEWSFEED — GAB — GETTR — TRUTH SOCIAL — TWITTER