MAGA is fighting back against the mob and so are we… but we need your help. Join our growing army and click here to subscribe to Revolver. Or give the gift of Revolver—simply select the annual subscription and select "This is a gift" on the next page. If you want to give extra during this critical time, you can make a one-time or recurring monthly donation — whether it's $1 or $1,000, every bit goes towards the battle to save our great nation.
---
Have you noticed that late-night talk shows have been shut down for months? It's surprising how this once-popular American late-night institution has disappeared off the airwaves with hardly a whimper.
Did you know the Late-Night shows have been shutdown for almost 3 months during the writers strike … and nobody cared or missed them?

— Wall Street Silver (@WallStreetSilv) July 28, 2023
This Insider article is from back in May:
All the major late-night talk shows are set to shut down production from Tuesday after Hollywood writers agreed to go on strike.

Members of the Writers Guild of America (WGA) are refusing to work from Tuesday after failing to reach agreements for higher pay from production studios. It is the first writers' strike in 15 years.

The strike will halt the production of numerous television shows and among those that it will have an immediate impact on are the late-night stalwarts because of their reliance on their writers' rooms for their daily output. Instead, they will air reruns until further notice.

These include "The Tonight Show Starring Jimmy Fallon," "The Late Show with Stephen Colbert," "Jimmy Kimmel Live," "Late Night with Seth Meyers," and "The Daily Show."
It's funny how these shows slithered away so quietly and nobody seemed to pipe up about missing them. There were no online petitions to quickly get the strike resolved and bring them back on the air.
During the golden age of late night comedy, when hosts were not left-wing political zealots, Johnny Carson had about 9 million viewers nightly. Meanwhile Stephen Colbert at his peak would pull in about 3 million viewers nightly. If Carson wasn't on the air for months, there would've been riots in the streets demanding his return.
So, what happened to the once-popular late night TV? Well, it got progressive and most everyone tuned out. However, they'll never admit that. so instead that just blame the decline on high production costs or something silly like that.
The big picture: Late-night TV is expensive — with the top hosts like Colbert and Jimmy Fallon making north of $15 million per year — and the social media age has dramatically changed how viewers watch them, choosing online clips the next morning over live viewing.

The genre's fading relevance is making what was a plum TV gig less glitzy for the host — and the high costs are putting a brake on the salaries.
Ironically, now, the "King of Late Night" is a right-wing political pundit.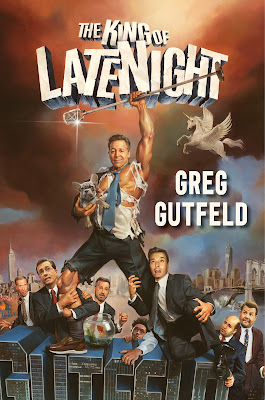 The truth is, nobody cares whether unhinged Stephen Colbert or bitter Jimmy Kimmel are on TV or not, which makes you wonder why these half-baked political wannabes are even on the airwaves to begin with. The only reason we can think of is to spread regime and Big Pharma propaganda like dutiful little progressive soldiers.
---
SUPPORT REVOLVER — DONATE — SUBSCRIBE — NEWSFEED — GAB — GETTR — TRUTH SOCIAL — TWITTER