MAGA is fighting back against the mob and so are we… but we need your help. Join our growing army and click here to subscribe to Revolver. Or give the gift of Revolver—simply select the annual subscription and select "This is a gift" on the next page. If you want to give extra during this critical time, you can make a one-time or recurring monthly donation — whether it's $1 or $1,000, every bit goes towards the battle to save our great nation.
---
The left loves their "firsts." Whether it's the first gay man to serve as secretary of transportation, the first cross-dressing man to take up the role of assistant health secretary, or Sam Brinton, another man who wore ladies clothes, who worked at the Department of Energy before being fired for stealing luggage, it seems that actual qualifications for the job are often overlooked in favor of ensuring you're a '"first." Well, we've encountered another "first" in the Democrats' roster. Their "first" transvestite state representative has just been arrested on charges of child pornography. Congratulations to the Democrats, you've truly outdone yourselves this time.
Meet Barry Charles Laughton, Jr. who likes to go by "Stacie Marie."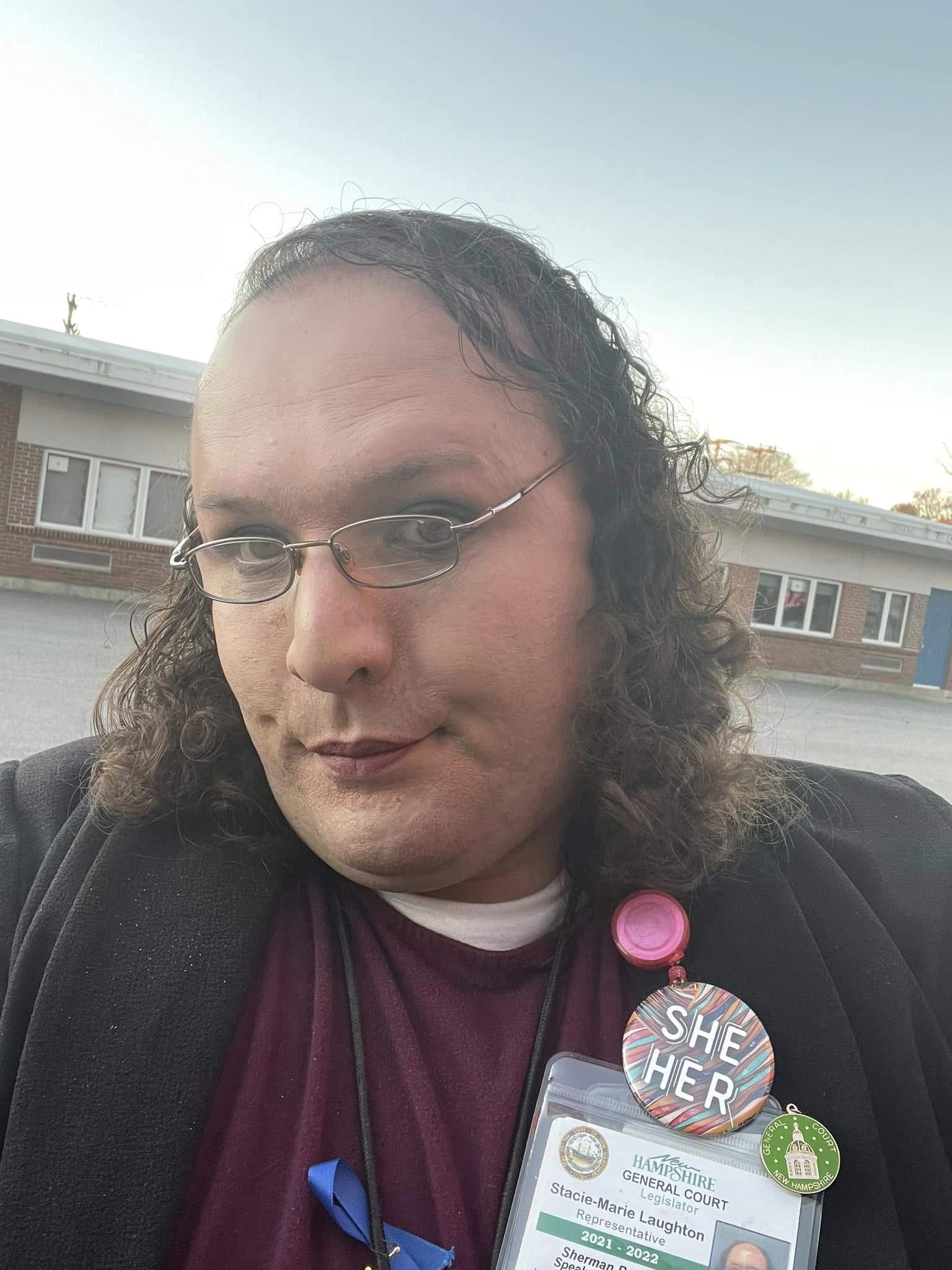 Let's face it, if you're a person confused about your gender, that's not normal, and you probably need some serious mental help. What's becoming more clear is that the further we venture down this dark and twisted rabbit hole, the more obvious that statement becomes. This photo of Barry is especially chilling.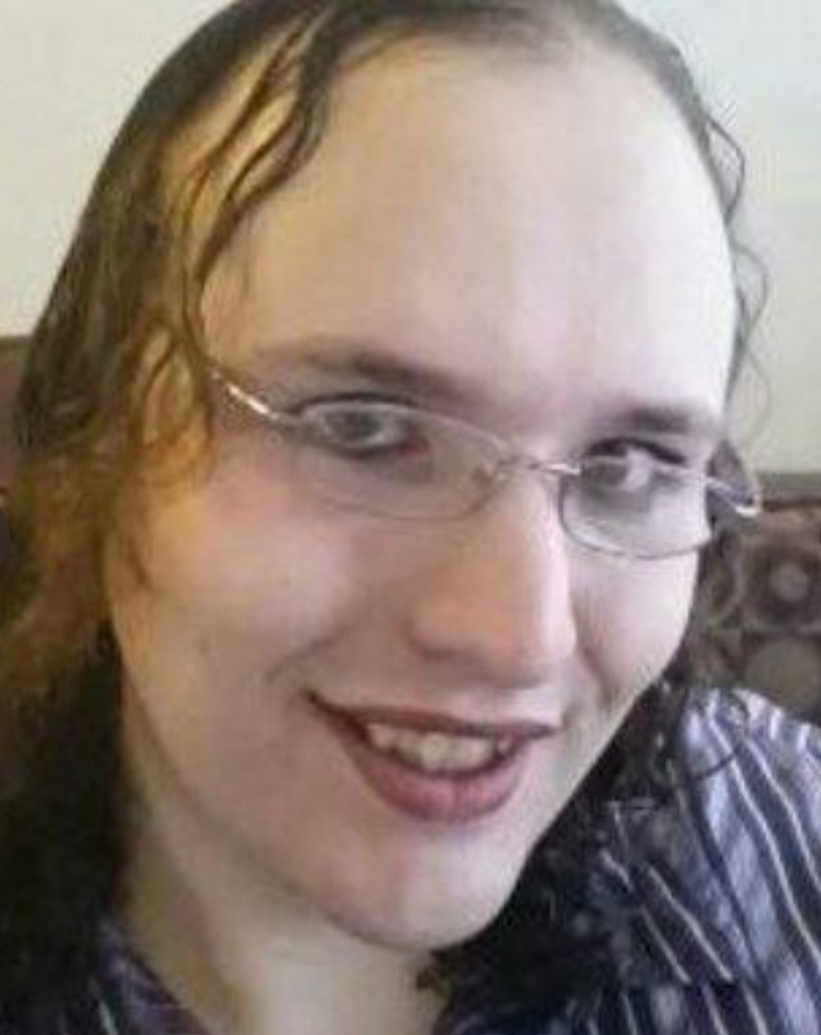 One look at this guy, and anybody with common sense and decency would know there's clearly something wrong. And that's a running theme with many of these confused, and dangerous folks. Something is always wrong.
Individuals who identify as transgender tend to experience higher rates of mental health issues than the general population. While approximately 6.7 percent of the general U.S. population suffers from depression and 18 percent grapple with some iteration of an anxiety disorder, nearly half of all individuals who identify as transgender experience these issues. What's more, over 41 percent of trans men and women are estimated to have attempted suicide
Barry looks like something straight out of any parents worst nightmare. Here he is without his makeup, getting booked for possessing and passing child porn.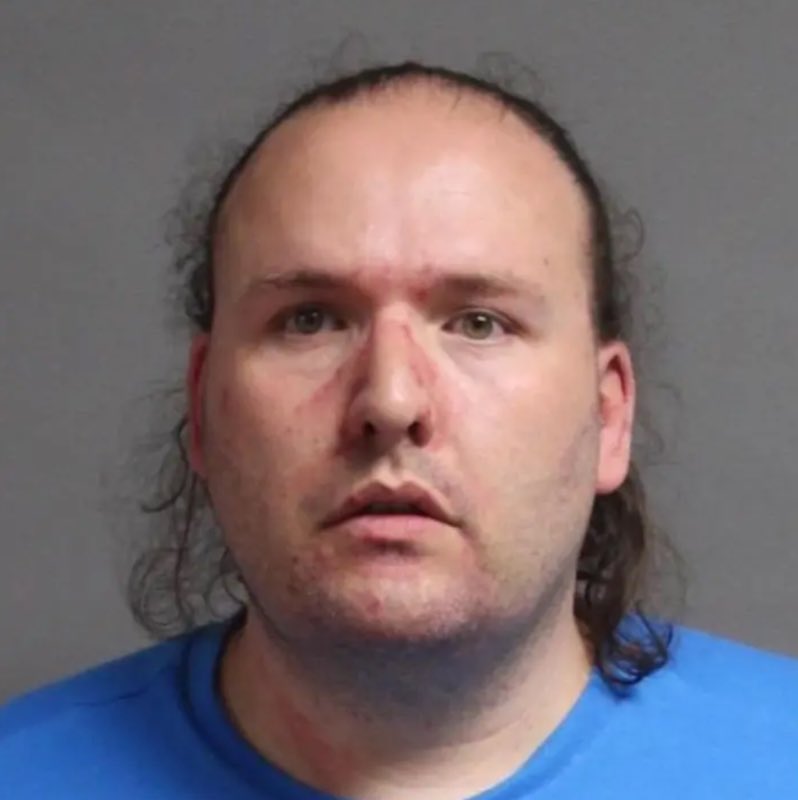 Barry has been arrested on 4 counts of child pornography. This man did not need to be elected to public office, noir did he need to be "understood" or celebrated. He needed intense mental therapy, a lot of prayer, and to be kept very far away from decent people in society.
A former New Hampshire state representative and the nation's first transgender-identifying state lawmaker was arrested by police this week and charged for allegedly distributing child pornography.

Stacie Marie Laughton, a Democrat who previously resigned twice from the New Hampshire state house, is now facing four counts of distributing sexually explicit images of children. Laughton was born Barry Charles Laughton, Jr.

Nashua Police Department public information officer Sgt. John Cinelli said that police were called to respond to a juvenile incident on Tuesday and were then told that the former lawmaker had been distributing explicit images. On Thursday, police searched Laughton's house and arrested him.
And there were plenty of signs that something wasn't right with Barry. First off, the fact that he was cross-dressing should have been a huge red flag, but he also had a rap sheet.
The 39-year-old has been plagued by repeated legal troubles in the past. In 2008, he was convicted of credit card felony, according to the New Hampshire Union-Leader. In 2012, Laughton became the first transgender-identifying person elected as a state lawmaker, thrilling LGBT activists.
The left doesn't care if the Barry's of the world molest your children, all they seem to focus on is accumulating a string of "firsts." Because the more they notch up, the closer they are to reshaping society into something ghastly and completely unrecognizable to us.
First transgender elected official: Arrested for child pornography.

First transgender Army officer: Arrested for selling military secrets to the Russians.

First non-binary government official: Arrested for stealing luggage from airports. pic.twitter.com/bveTsuHUVe

— Greg Price (@greg_price11) June 23, 2023
---
SUPPORT REVOLVER — DONATE — SUBSCRIBE — NEWSFEED — GAB — GETTR — TRUTH SOCIAL — TWITTER