MAGA is fighting back against the mob and so are we… but we need your help. Join our growing army and click here to subscribe to Revolver. Or give the gift of Revolver—simply select the annual subscription and select "This is a gift" on the next page. If you want to give extra during this critical time, you can make a one-time or recurring monthly donation — whether it's $1 or $1,000, every bit goes towards the battle to save our great nation.
---
There's this video from March 2021 that's making rounds on the internet again, and it's got Dwyane Wade's son and Michelle Obama in it. But here's the strange part… it's gone viral for some really weird reason. Some on the internet are convinced that Wade's son, who is masquerading as a girl, accidentally "outed" Michelle Obama as a transvestite.
Way back when, the interview got a lot of attention from the fawning left-wing media, who portrayed it as this heartwarming moment between Obama and a teenager who had finally "found" himself. But honestly, it seemed more like a mix of a cry for mental help and a publicity stunt.
Words of wisdom. Michelle Obama gave Dwyane Wade's 13-year-old daughter, Zaya, life tips in a touching Thursday, March 4, video.

"What advice do you have for teens who want to be themselves and thrive like you have and currently are?" Zaya asked while interviewing the former first lady, 57, about the young reader edition of her memoir, Becoming.

"Well, like you have and currently are," the Chicago native clarified. "I am just so proud of you, you know, being just an amazing role model and embracing your truth."

Obama went on to say that it "take[s] time to know what yourself is" as a teenager, explaining, "My first piece of advice is be patient with yourself, No. 1. At your age, or in the teenage years and probably through your 20s, you're gonna be experimenting with so many versions of yourself, right? All young people are trying on different versions, different voices, they're learning more about their intellect, they're learning about what they love, what they're good at, what they like. This is the period of exploration."
The video has come under brand new scrutiny after conservatives really listened to what Dwyane Wade's son said to the former first lady, and the subsequent look on Michelle's face.
Why did Dwayne Wade's son ask Michelle Obama to give advice to transgender 'teens like him that are trying to thrive like she currently is' while speaking on how Michelle Obama's book "Becoming Michelle" motivated him and why did Michelle make that face?pic.twitter.com/iFXvUNxuW9

— Dom Lucre | Breaker of Narratives (@dom_lucre) June 12, 2023
It's no wonder this video went viral on the internet. There has been a persistent rumor for years suggesting that Michelle Obama is secretly a man, and it all began with Joan Rivers back in 2014.
Joan Rivers, no stranger to controversy, told a reporter this week that President Barack Obama is gay and that first lady Michelle Obama is "a transgender."

Rivers was asked by a reporter on the street about her Monday appearance at a bookstore in New York City, where she officiated an impromptu gay wedding between two of her fans.

The reporter then asked her whether the U.S. will ever see a gay president, to which the 81-year-old Rivers responded, "We already have it with Obama, so let's just calm down."

Rivers started to walk away before adding, "You know Michelle is a tranny." When the reporter asked her to confirm what she had said, Rivers said, "A transgender. We all know."
Many people also point to the fact that there are seemingly no photos of Michelle Obama pregnant with either of her children. In addition, Michelle Obama has some of the most impressive trapezoids on the planet, which only intensify the rumors.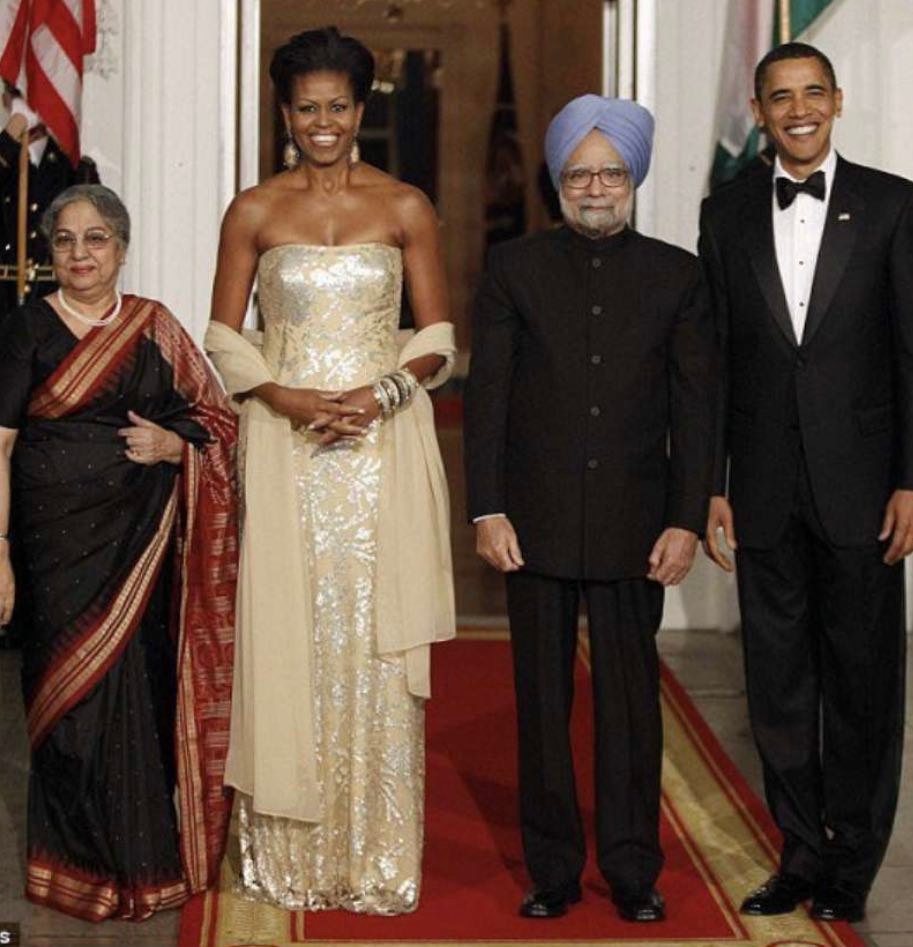 There's no denying it, Michelle Obama is definitely very muscular and tall.
---
SUPPORT REVOLVER— DONATE — SUBSCRIBE — NEWSFEED — GAB — GETTR — TRUTH SOCIAL — TWITTER