MAGA is fighting back against the mob and so are we… but we need your help. Join our growing army and click here to subscribe to Revolver. Or give the gift of Revolver—simply select the annual subscription and select "This is a gift" on the next page. If you want to give extra during this critical time, you can make a one-time or recurring monthly donation — whether it's $1 or $1,000, every bit goes towards the battle to save our great nation.
---
A few years back, an ice cream parlor in Seattle went viral online when its owner, Molly Moon Neitzel, posted a sign on the door explicitly stating that uniformed police officers were not welcome. This act was Molly's way of showing support for the communist "CHOP" commune that popped up in the city as part of the violent George Floyd riots. Now, three years later, Molly is suing the city because of all the money she lost, thanks to CHOP.
The CHOP group consisted of unwashed ANTIFA radicals who occupied a substantial part of the city for weeks. However, the commune, plagued by incidents of rape, assault, and even murder, was eventually torn down by law enforcement.
Notice how these violent radicals are called "protesters," while elderly Americans walking around the Capitol with a police escorted are labeled "insurrectionists."
Back in 2020, Molly was a strong supporter of CHOP and wanted the police to stay away from them. She went as far as putting up the aforementioned sign on her business door, declaring her ice cream shop a "gun-free" zone and notifying officers that they were not welcome while in uniform.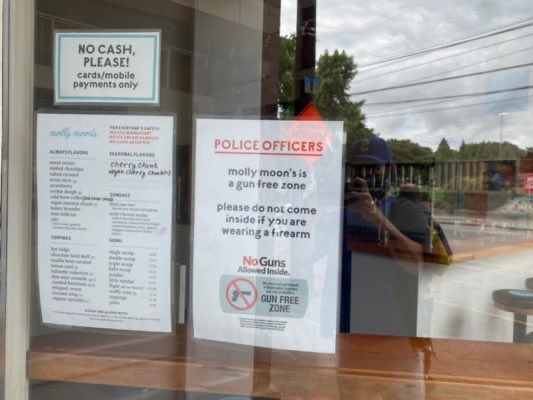 A new sign at a popular Seattle ice cream shop is churning up controversy and leaving a bad taste for law enforcement.

The sign at Molly Moon's Homemade Ice Cream on Capitol Hill emphasizes the shop is a gun-free zone. In red, it singles out police officers at the top of the sign. It goes on to say, "Please do not come inside if you are wearing a firearm."

"We have had a very difficult few weeks here on Capitol Hill," said founder and owner Molly Moon Neitzel.

Neitzel said she decided to put up the sign at her namesake scoop shop, which is located within what used to be the Capitol Hill Occupied Protest zone, or CHOP, which was taken over by protesters after Seattle police abandoned the East Precinct.
When asked if she was "anti-police" Neitzel made it clear, she wasn't a fan of law enforcement and wanted "reform," whatever that means.
"Last week, as CHOP was being dismantled, and there was a flood of police officers here in the neighborhood, they were intimidating and causing some of my of my black and brown employees to feel unsafe," explained Neitzel.

[…]

When Neitzel was asked if she's anti-police, here's how she answered.

"I am anti the current police system," said Neitzel. "Yeah, I think we need major police reform."
Molly is currently suing the city of Seattle, seeking compensation for the financial losses she experienced as a result of the Marxist "CHOP" commune. According to Molly, she believes that the city's actions contributed to a "hostile environment." Interestingly, Molly, who is clearly grappling with her own hypocrisy, made it a point to emphasize that the lawsuit isn't targeting the "CHOP" commune or the people who were a part of it.
Hmmm… we'll see about that, Molly.
NEW: Molly Moon's Ice Cream is suing the City of Seattle because of losses tied to CHOP.

The ice cream maker accuses the city of supporting and encouraging "a hostile occupation" of the neighborhood surrounding their Pine Street store. pic.twitter.com/SPxjOX9kNO

— Sam Campbell (@HeySamCampbell) June 8, 2023
Here's a closeup of Molly's filing: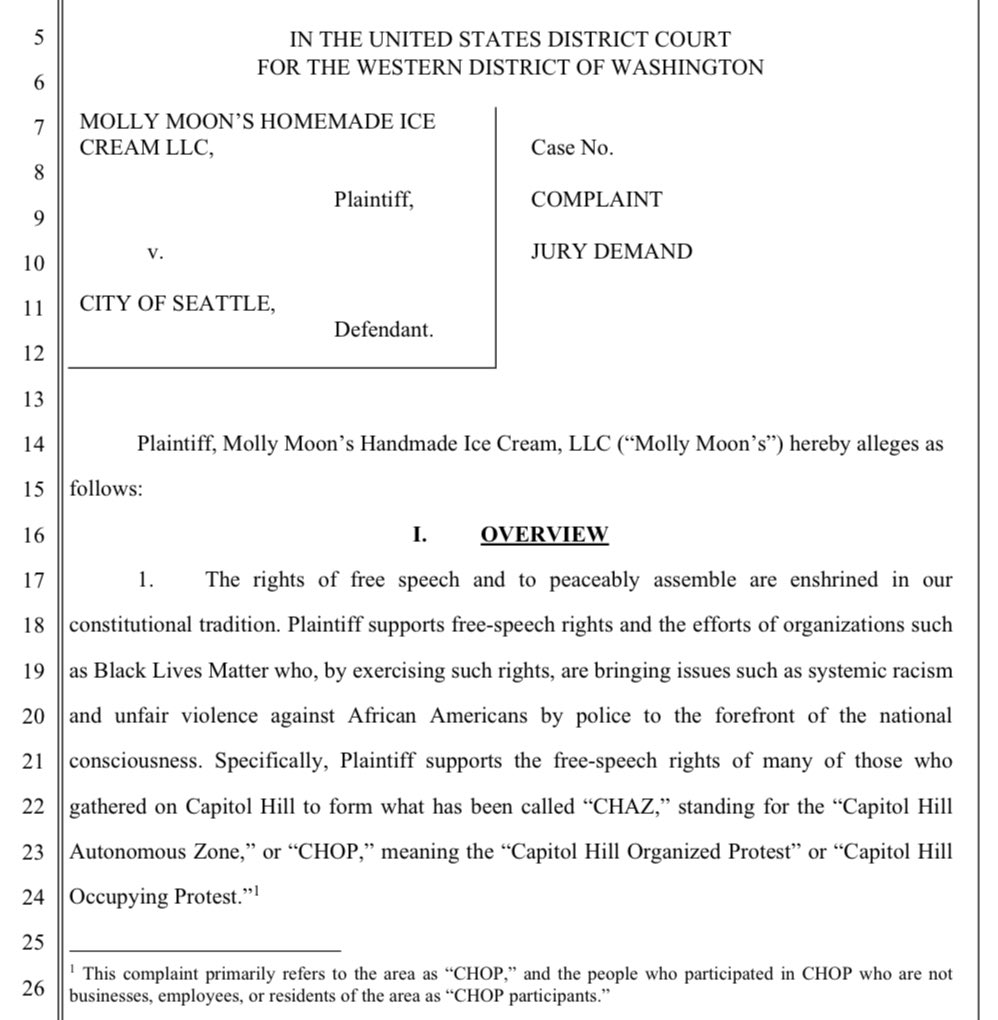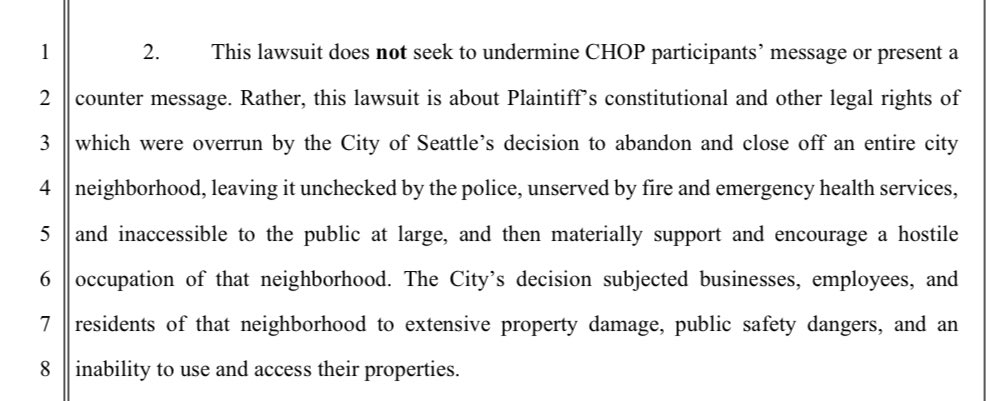 Molly's suit argues that the lack of public safety and physical obstruction of the sidewalks and roadway made customers and suppliers steer clear of the area, resulting in substantial financial losses, as stated in the company's lawsuit. Interestingly, all of these issues seem to be attributed to the CHOP communists, who Molly claims to love and support.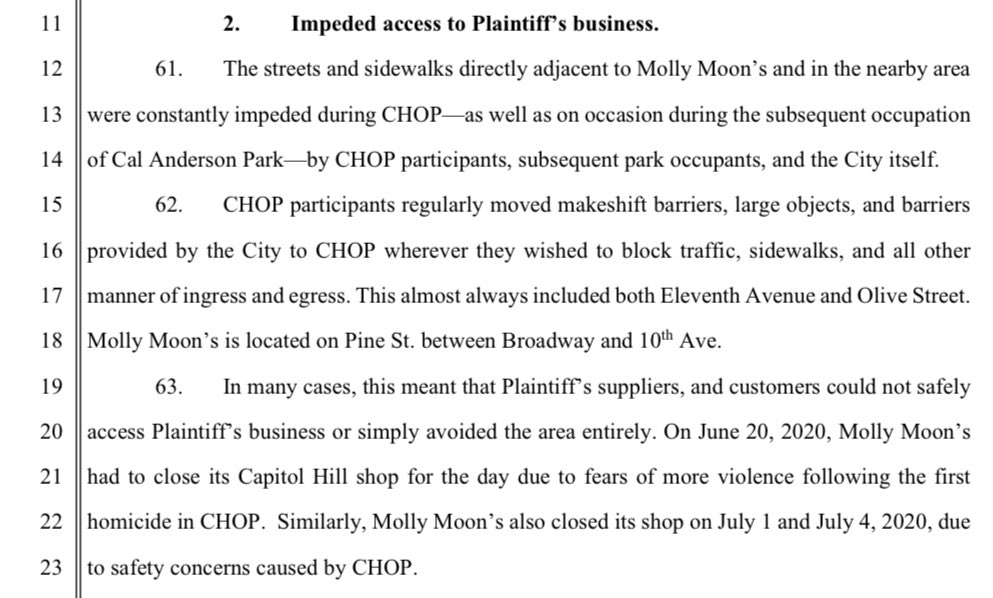 Molly once again contradicts herself, asserting that the city violated its constitutional rights and created a "government-authorized invasion." An "invasion" she fully supported and even helped, just three years ago.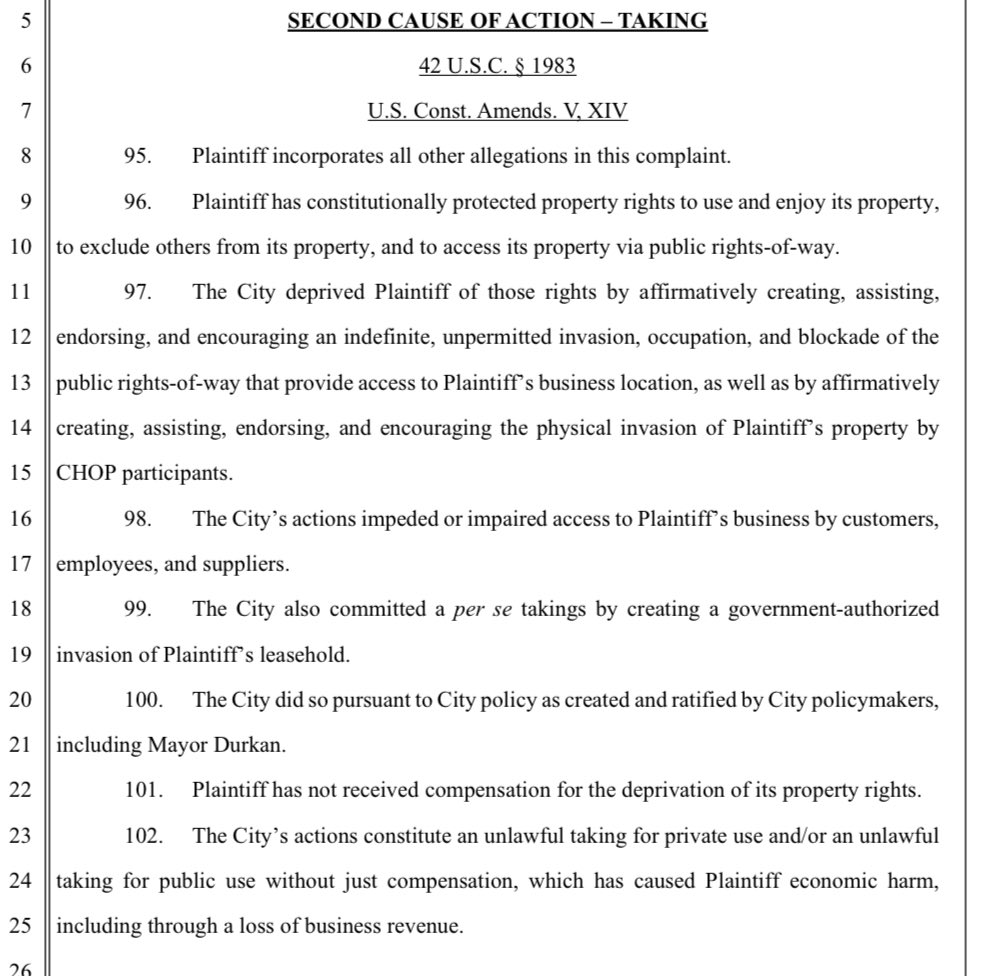 It's not entirely clear how much Molly is seeking in damages, but she did reiterate her full support for CHOP, despite it being an unconstitutional rogue government that drove away all her customers. Honestly, Molly should sue CHOP, but if she won, all she'd end up with is a bunch of pool noodles, cardboard shields, and used heroin needles.
---
SUPPORT REVOLVER— DONATE — SUBSCRIBE — NEWSFEED — GAB — GETTR — TRUTH SOCIAL — TWITTER