They canceled Tucker, now they're coming for us… but you can fight back. Cancel Fox Nation and instead click here to subscribe to Revolver. Or give the gift of Revolver—simply select the annual subscription and select "This is a gift" on the next page. If you want to give extra during this critical time, you can make a one-time or recurring monthly donation — whether it's $1 or $1,000, every bit goes towards the battle to save our great nation.
---
An Illinois middle-school teacher named Sarah Bonner is in hot water after she read a book to kids called "This Book is Gay" which teaches about swallowing semen and other graphic pointers on acts of sodomy.
Holy shit… this teacher was trying to teach middle schoolers about swallowing semen https://t.co/Qtnyw3sFcf

— Tim Pool (@Timcast) May 17, 2023
The frightened children took photos of excerpts and illustrations from the book, and sent them to their parents, who promptly contacted the police.
Here are some examples of what was in the pornographic book.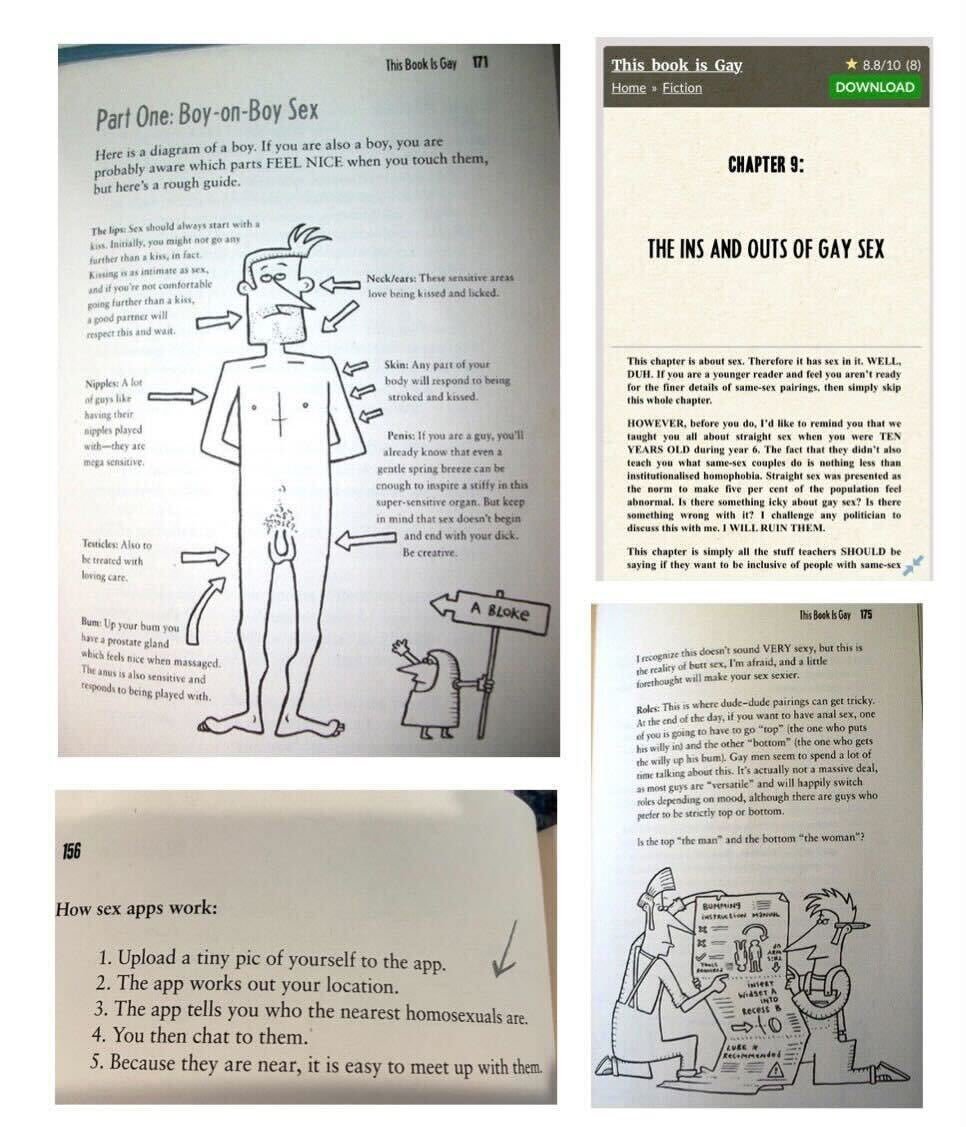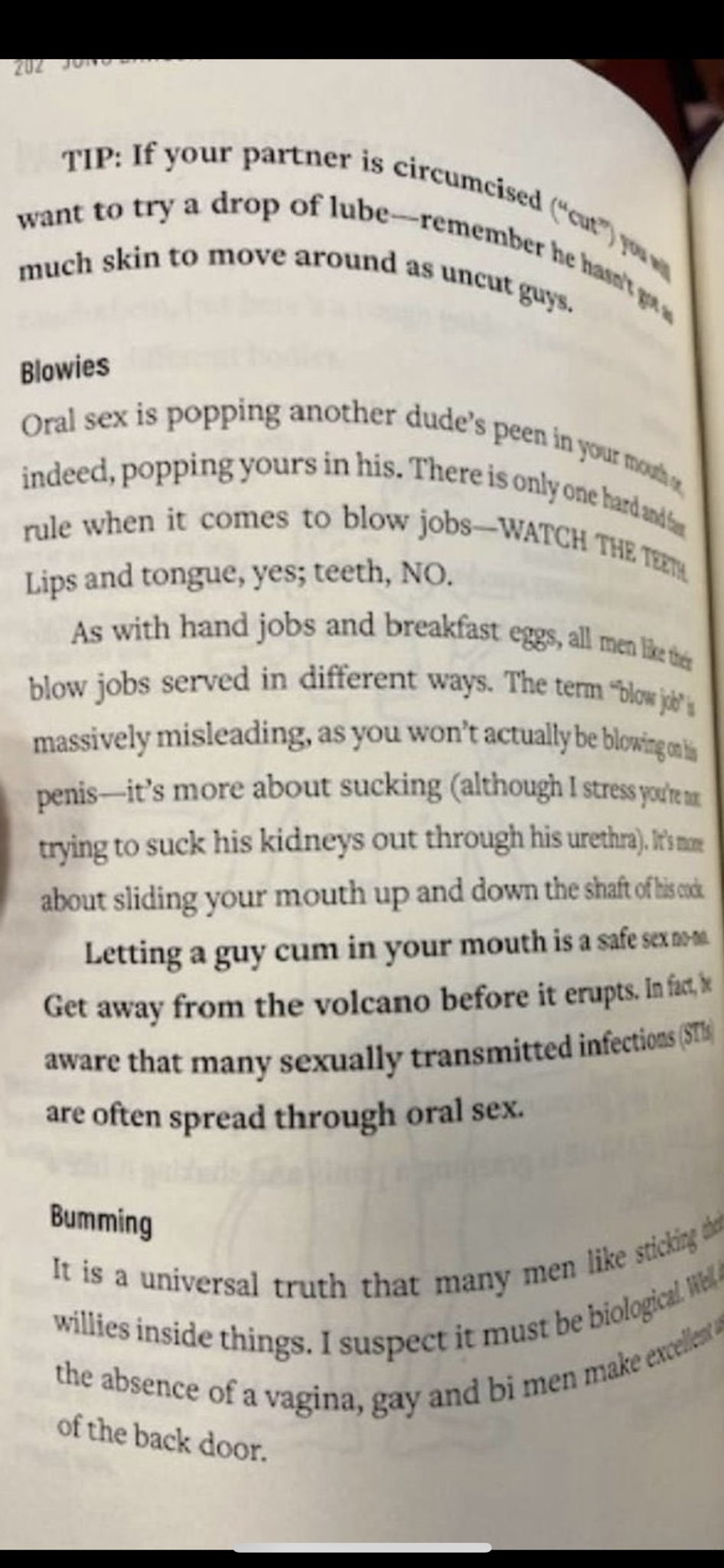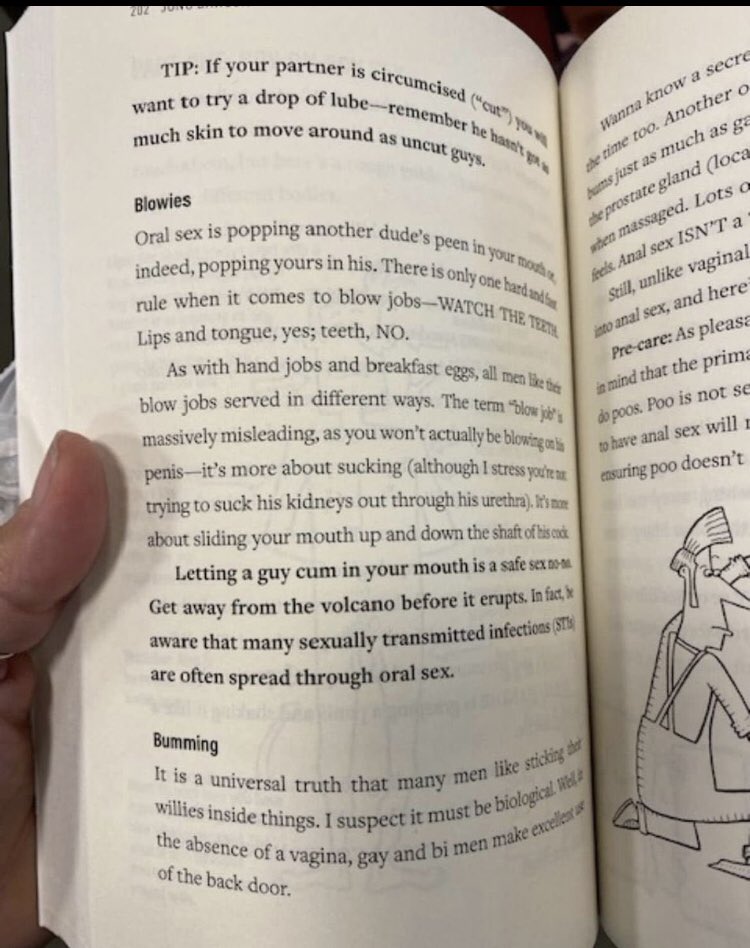 That is hardcore pornography. This teacher was sharing hardcore homosexual porn with minors. This woman should be in a jail cell right now.
By the way, Bonner was an English teacher, for anybody out there who thinks "biology" is a good defense for sharing pornography with kids.
Unsurprisingly, NBC News attempts to paint the groomer teacher as a the real "victim" who was unfairly attacked by mean, bigoted parents. NBC News also cleverly used the wrong book in the cover art for their article. You know what they're doing. It's so obvious.
It started on Monday, March 13, 2023, when she held what she calls a "book tasting" for students.

"I wanted to give them a smattering of fiction and nonfiction to choose from on a day that we call "Reading Monday,'" Bonner, 42, told TODAY.com. "We just read and celebrate books."

One of those books was Juno Dawson's "This Book is Gay." It's a bestselling nonfiction book that's billed by its publisher as an entertaining and informative "instruction manual" for anyone coming out as lesbian, gay, bisexual or trans.
Apparently Bonner was so deeply "offended" and "scared" by the genuine concerns and outrage from parents that she didn't go back to work.
Thank God…
"The notion that I was putting children in danger because of books — I didn't feel safe," Bonner says. "I knew I couldn't go back."
Bonner, like numerous teachers today, prioritizes activism over education. Her primary objective is to indoctrinate your child into the LGBTQ lifestyle and promote the agenda of movements like BLM, rather than focusing on essential skills such as reading and writing.
Over the years, Bonner has watched her students graduate and go to college, only to return a year later because, she says, "They had a tough time acclimating to bigger, more diverse spaces."

"I wanted to do something to support them," said Bonner, who has a 10-year-old son.

After listening to her students' questions and interests, Bonner structured a curriculum that she says included "a diverse library of texts," including books centering Black, Indigenous and LGBTQ characters and themes.
The NBC News article then descends into a tirade about "book banning," conveniently avoiding any mention of the explicit and sexually graphic content that was present in the book. Those vulgar elements in the book were so extreme that they could potentially traumatize a child.
Those in favor of banning books in school often argue they're protecting children from inappropriate content and advocating for parental rights in school.

Bonner says that she understands parents "know their children best" and believes that both parents and educators have that "love and care" in common.
Bonner wants parents to believe that she loves their children more than they do and claims to know what is best for them. However, this woman is a genuine threat, and what is truly alarming is the existence of countless others like her who are teaching your kids as we speak.
"The difference is that I have that love and care for all students, not just a singular student," she adds. "In regards to the book that was challenged in my classroom, it was a message to the LGBTQ+ community in my room and in my district that they're 'less than.'"
Bonner was placed on leave while the school and police looked into the allegations. Instead of facing the investigation, she chose to resign and portray herself as both a hero and a victim, but the truth is she is neither. She is a twisted groomer who poses a danger to children and should be held accountable and kept away from them at all costs.
"I couldn't be the professional I've worked hard to be," she says.

The following Thursday, the school district held a special board meeting and voted unanimously to accept Bonner's resignation.

"My first instinct was the kids," Bonner says, adding that many of her current and former students spoke during the board meeting to say that her classroom was "a safe place."

"If I am a safe place and I'm leaving, what does that do for our students?" Bonner asks. "'What about the kids?' has always been a question rooted in everything I do.

"Thinking about what happens to them was definitely hard," she adds.
However, Bonner isn't done targeting children. She says she will continue "engaging kids" (code word for groom).
"There are plenty of people who want to work with students — who believe in education and the ability to engage young people," Bonner adds. "But what motivates you to get into this space, given the conditions that exist?"

Bonner recently completed her doctorate.

"Our students deserve to be seen as thinkers and as people who can think critically — they need the ability to ask questions," Bonner says, adding that her middle school students are just four years away from being able to vote.

"Our students need teachers now more than ever," Bonner adds. "I will always be a teacher, and I will always be a middle school teacher at heart, regardless of where I am and what I do."
It's astonishing to see NBC News making extensive efforts to present the story in favor of the (former) teacher, yet even with their bias, it remains glaringly apparent that this woman should be kept away from children at all costs.
If you can, please, get your kids out of public schools. They've been weaponized by LGBTQ radicals and it'll be a miracle if your child makes it out "straight" and the same gender as when they went in.
---
SUPPORT REVOLVER— DONATE — SUBSCRIBE
NEWSFEED — GAB — GETTR — TRUTH SOCIAL — TWITTER