Brief note: Soros-funded harridans are still trying to cancel Revolver. We are extremely grateful and fortunate to be supported by our generous readership. Subscribers and Donors help Revolver weather any cancel culture storm. Buy a $49 per year Subscription for yourself and for that special someone, and if you are able and willing to give more, don't hesitate to make a recurring monthly donation — whether it's $1 or $1,000, every bit helps. You can also now easily give the gift of a Revolver ad-free Subscription. Simply go to the Subscribe page and check the "gift" option. Don't be a cheap date! — make it an annual subscription.
---
When Elon Musk took over Twitter, conservatives rejoiced, believing the days of unfair political censorship were finally over and once again, the blue bird would fly free.
However, that's not exactly what happened. Yes, it's much less politically biased with Elon at the helm – but there are still many "woke" apples spoiling the bunch.
Did the right celebrate their newfound freedom a little too quickly?
Many conservatives feel uneasy right now after witnessing one of the biggest Twitter crack downs on free speech in years.
It all started after an emotionally disturbed transgender woman named Audrey Hale entered a Christian school and shot six people dead, including three 9-year-old kids.
Many Americans began pointing out the violent tendencies coming from the radical trans community, and how they're using guns to push people into "accepting" their twisted lifestyle…
"Or else…"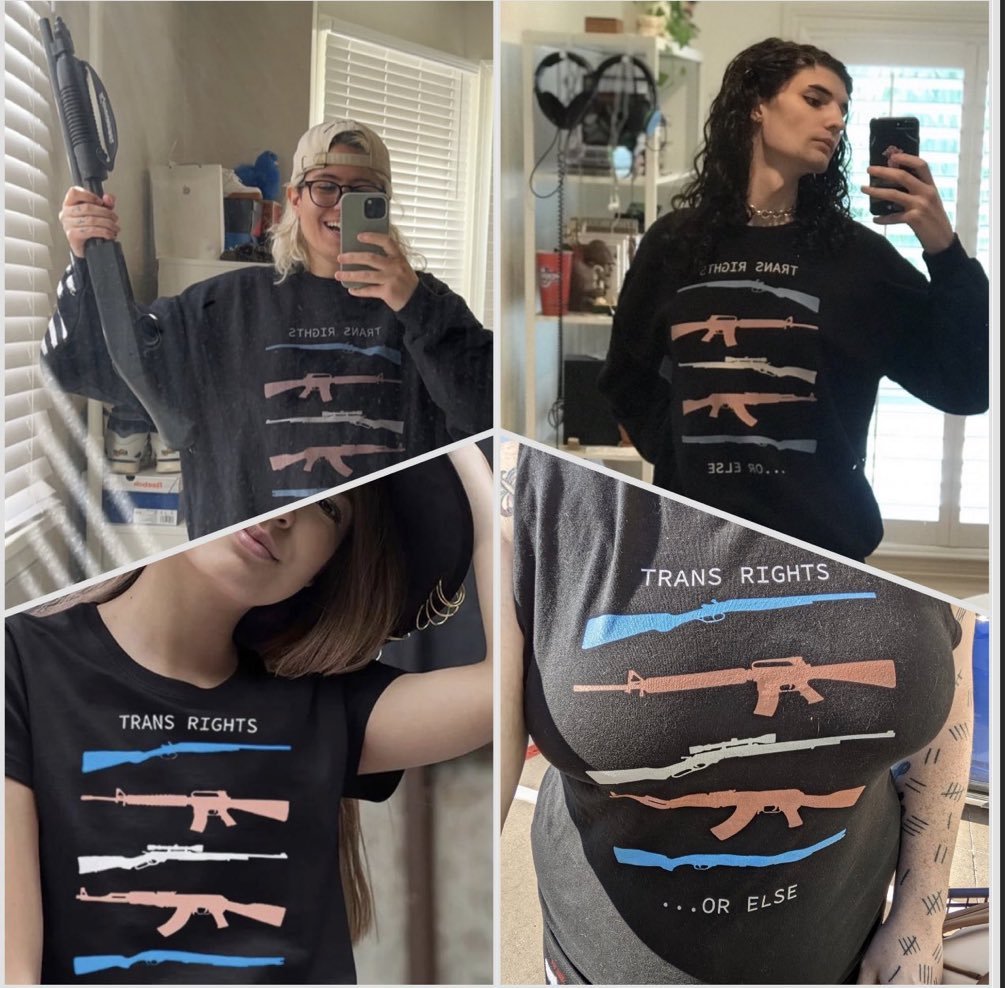 Between 2018-2023 there were four school shootings and one shooting at a Rite Aid that were all unleashed by members of the trans community.
That's very concerning, and most sane and sensible people would see those stats as a dangerous red flag indicating something is very wrong.
In addition, not even a week after the transgender school shooting, a radical trans group has planned a "Day of Vengeance" on the SCOTUS steps.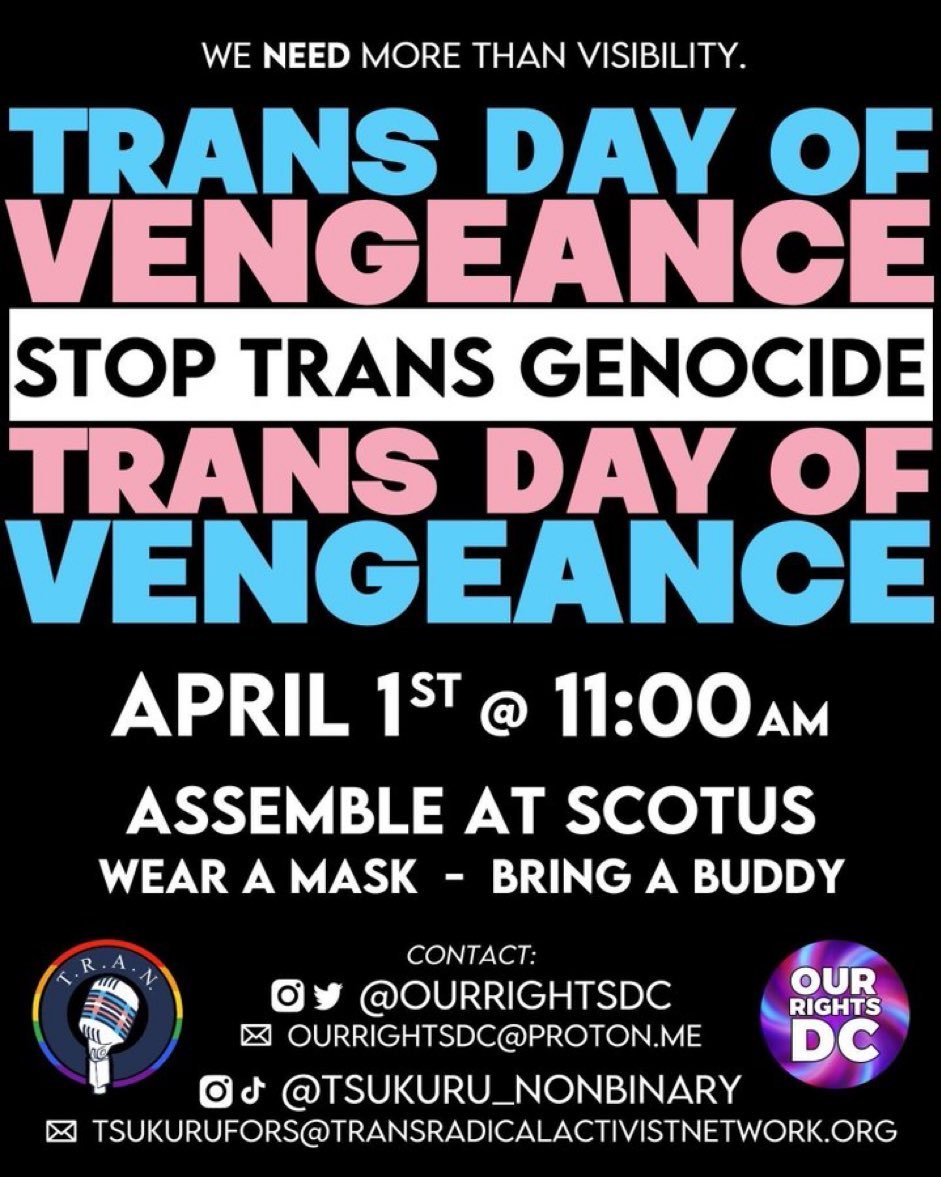 And many people who shared that "vengeance" flyer got their Twitter accounts suspended, banned or locked down.
.@ElonMusk, there seems to be mass @Twitter censorship and punishment of users criticizing transgender extremism and violence.

— Tom Fitton (@TomFitton) March 29, 2023
Some very popular right-wing accounts like "Catturd," "Benny Johnson," and Rep. Marjorie Taylor Greene were temporarily banned for sharing the flyer.
Shawn Farash, the greatest  voice impersonator of President Trump was locked out of his account for 12 hours over the trans flyer.
With all due respect @elonmusk if this BS continues you can take your $8 and shove it up your microchipped ass.

Does this look like free speech to you? pic.twitter.com/Db2G5CKL18

— Shawn Farash ❌? (@Shawn_Farash) March 29, 2023
It got so bad that Twitter users were issuing warnings to one another, telling them not to post the flyer.
Anyone warning people about the trans day of vengeance is getting suspended.

Think about that. They don't want people alerted.

— Spitfire (@DogRightGirl) March 29, 2023
The flyer raises more censorship issues and harkens back to the old days when Jack Dorsey and Parag Agrawal ruled Twitter with a progressive iron fist.
Rep. Marjorie Taylor Greene's (R-GA) congressional Twitter account has been suspended for a week after she condemned calls for a "Trans Day Of Vengeance" made before the Nashville school attack by a 28-year-old transgender shooter.

It was part of a Twitter-wide takedown of mentions of the event.

Greene was initially suspended after she tweeted that antifa was organizing the event, announced before the shooting yesterday that killed three children and three adults.

After her account was restored, she was suspended again after she retweeted the post that offended Twitter. That was followed by a notice that the lawmaker's account was suspended for seven days.
Twitter's VP of Trust & Safety, Ella Irwin, muddied the waters when she claimed the crackdown on the flyer occurred because the word "vengeance" indicates violence.
Yes, it is violent, which was the very reason conservatives were calling it out and pushing back against what the radical trans group was planning just days after a school shooting.
Ella's statement was even more confusing since she didn't explain why Twitter allowed the trans community to post the flyer in the first place.
Several conservative news sites wrote about the protest day after trans shooter Audrey Hale went on a killing spree at the private Covenant School yesterday.

"We had to automatically sweep our platform and remove >5000 tweets /retweets of this poster," Ella G. Irwin, vice president of trust and safety at Twitter, posted Tuesday. "We do not support tweets that incite violence irrespective of who posts them. 'Vengeance' does not imply peaceful protest. Organizing or support for peaceful protests is ok."
Most people believe Twitter's race to remove the flyer was more about protecting the reputation of the disgraced trans community than eliminating the word "vengeance" from the platform.
Even after all the hoopla about how violent the trans community has become, the radical group still plans to move ahead with their day of vengeance according to Daily Mail.
An activist group is due to hold a 'Trans Day of Vengeance' demonstration outside the Supreme Court on Saturday, warning against 'astronomical amounts of hate from the world' and following the horrifying Nashville shooting which left seven dead on Monday.

The Trans Radical Activist Network (TRAN) will host the event in Washington D.C. from 31 March until 2 April, starting Friday and marching on the Supreme Court at 11am on Saturday. On their website they cite Gender Affirming care ban bills and the political climate as motives for the demonstration.

But commentators are up in arms over the decision to go ahead with the protest as police say they are investigating the role of Nashville shooter Audrey Hale's gender identity and a sense of 'resentment' that may have inspired the attack on the shooter's Christian former school.
It's clear that while Twitter is definitely better off with Elon running things, there's still a progressive thread that runs through the fabric of the company.
If Mr. Musk wants to be successful, he needs to fix that.
---
PLEASE SUPPORT REVOLVER NEWS — Donate HERE
Subscribe to ad-free and ditch the ads… just $49 per year or $5 per month…
CHECK OUT THE NEWS FEED — FOLLOW US ON GAB — GETTR — TRUTH SOCIAL — TWITTER